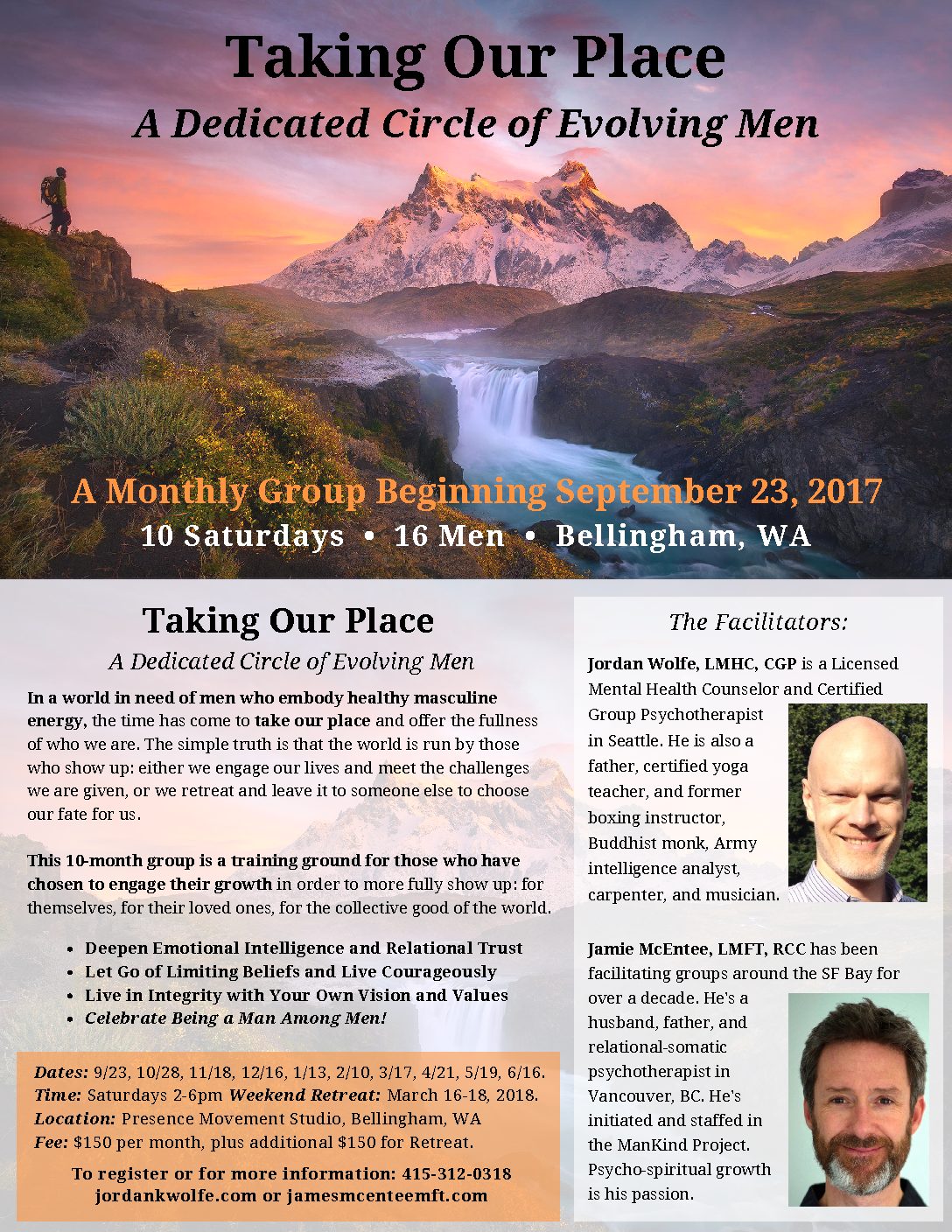 • TAKING OUR PLACE: A Dedicated Circle of Evolving Men:
In a world in need of men who embody healthy masculine energy, the time has come to take our place and offer the fullness of who we are. The simple truth is that the world is run by those who show up: either we engage our lives and meet the challenges we are given, or we retreat and leave it to someone else to choose our fate for us.
This 10-month group is a training ground for those who have chosen to engage their growth in order to more fully show up: for themselves, for their loved ones, for the collective good of the world.
Deepen Emotional Intelligence and Relational Trust
Let Go of Limiting Beliefs and Live Courageously
Live in Integrity with Your Own Vision and Values
Celebrate Being a Man Among Men!
---
Begins September 23rd, 2017. Meets monthly on a Saturday for 10 months from 2-6pm at Presence Movement Studio in Bellingham, WA. Cost is $150 per month. Call 415-312-0318 for more details or to inquire about joining.