---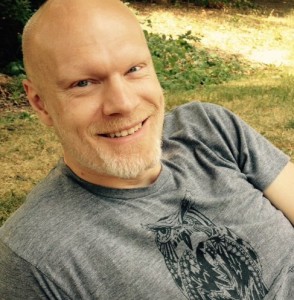 I am a Licensed Mental Health Counselor with a Master's Degree in Integral Counseling Psychology. I've been privileged to have worked in the mental health field for the last 12 years with an exceedingly diverse range of clients. In addition to providing psychotherapy in private practice, I've worked in schools, counseling centers, an inpatient treatment facility, group homes, and a community mental health agency.
I'm also a father, certified yoga teacher, and former boxing coach, Buddhist monk, Army intelligence analyst, carpenter, and musician (though not all at the same time). I've aspired to live a full and engaged life, and I come to this profession with real-world wisdom acquired through my own experiences of overcoming personal demons, following dreams, and embracing life head-on.
I have a passion for–and specialized training in–working with families, adolescents, men, and groups, and I've developed and led a number of innovative therapeutic and support groups for men, women, and teens. I am particularly grateful to have co-led two highly successful long-term Bay Area Men's therapy groups which were dedicated to cultivating supportive connections and embodying authentic, heartfelt expressions of masculine identity.
Four years ago I gave up my therapy practice in San Francisco to return to Seattle with my life partner and became a father. In a nutshell, I value integrity, warmth, courage, connection, gratitude, grit, curiosity, self-reflection, and a sense of wonder.
---
My Credentials, Affiliations, and Experience:
Washington State Licensed Mental Health Counselor: LH60478646

California Licensed Marriage and Family Therapist: MFT90316

Certified Group Psychotherapist: CGP061438

Child Mental Health Specialist

MA in Integral Counseling Psychology, California Institute of Integral Studies

BA in Humanities and Consciousness Studies, The Evergreen State College

Member of American Group Psychotherapy Association

Member of Northwest Alliance for Psychoanalytic Study

Member of Seattle Counselors Association

Member of Alliance Community Psychotherapy Clinic

Member of Open Path Collective

15 years off-and-(mostly) on practicing Insight Meditation

Lifetime of physical exercise, sports, and movement practices

10 years teaching health and wellness-related classes

Certified Instructor of Living Spirit Yoga

Currently training in Complex Integration of Multiple Brain Systems
---
To contact me or to see where I'm located, Click Here.